Naked and Happy
A nudist comedy is a rare thing, so as naturist, it would be great this happens. As explained on the indiegogo page, the movie is not for profit as it will be given to clothesfree.com for promotion of naturism. So if you are not to tight on your money, contribute!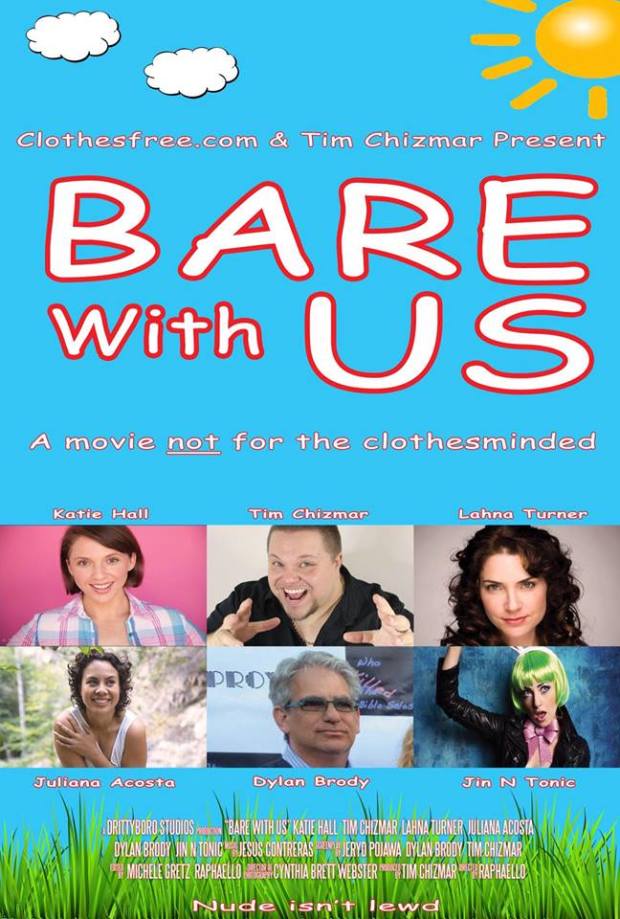 Here's the pitch from the indiegogo page:
It is the first TRUE fully nudist comedy feature film. Its created in joint partnership between TIM CHIZMAR founder of  "NudistComedy" fully nude standup tours and CORKY STANTON the owner of "Clothesfree.com" a naturist living website.
Both men have been recognized by The American Association for Nude Recreation in the past for achievements in promoting the body positive lifestyle.
What We Need & What You Get
We are hoping to shoot a nudist comedy feature that promotes all human bodies and not just models.
Once its completed we are NOT looking for…
View original post 322 more words